Sonal, a 32-year-old marketing professional, approached our fitness and nutrition coaching program with a clear goal in mind, to lose 10 kilograms and significantly tone her body. At the beginning of her transformation journey, Sonal weighed 80 kilograms and was concerned about her energy levels, overall health, and self-confidence. She also expressed a desire to shed inches from her waist and hips.
Client Background
Client Name: Sonal
Age: 32
Gender: Female
Occupation: Marketing Professional
Weight Loss Goal: To lose 10 kilograms and tone her body
Duration of Transformation: 3 months
Services Utilized: Customized Meal Plan and Live Workout Sessions
Goals and Expectations
Weight Loss: Sonal's primary goal was to lose 10 kilograms to achieve a healthier body weight.
Inch Loss: She aimed to reduce her waist and hip measurements.
Improved Energy: Sonal wanted to feel more energetic and active throughout the day.
Enhanced Self-Confidence: Boost her self-esteem and body image.
Sustainable Lifestyle Changes: Develop a long-term approach to maintain her results.
Transformation Plan
To help Sonal achieve her goals, a personalized transformation plan was designed, incorporating a combination of customized meal plans and live workout sessions. The plan included:
Customised Meal Plan: A nutritionist conducted an in-depth assessment of Sonal's dietary preferences, allergies, and lifestyle. The meal plan was tailored to her specific needs and goals, with a focus on balanced nutrition and calorie control. It included whole foods, lean proteins, fiber-rich vegetables, and healthy fats, with an emphasis on portion control and mindful eating.
Live Workout Session: Sonal participated in live workout sessions conducted by Nidhi, who is an Internationally Certified Fitness Instructor. These sessions included a mix of cardiovascular exercises, strength training, and flexibility workouts. The workouts were adapted to Sonal's fitness level and gradually progressed in intensity as she built her strength and endurance.
Progress and Achievement
Over the course of three months, Sonal demonstrated dedication and commitment to her transformation journey. She achieved:
Weight loss: Sonal successfully shed 10 kilograms, reaching her target weight of 70 kilograms.
Inch Loss: She lost a total of 15 inches from her waist and hips, achieving a more toned and sculpted physique.
Improved Energy Levels: Sonal reported increased energy levels and enhanced overall vitality, which greatly improved her productivity at work and daily life.
Enhanced Self-Confidence: With her newfound physique and improved fitness, Sonal significantly boosted her self-confidence and self-esteem.
Sustainable Lifestyle Changes: Sonal learned about the importance of mindful eating and regular exercise, adopting these habits into her daily routine to maintain her results long-term.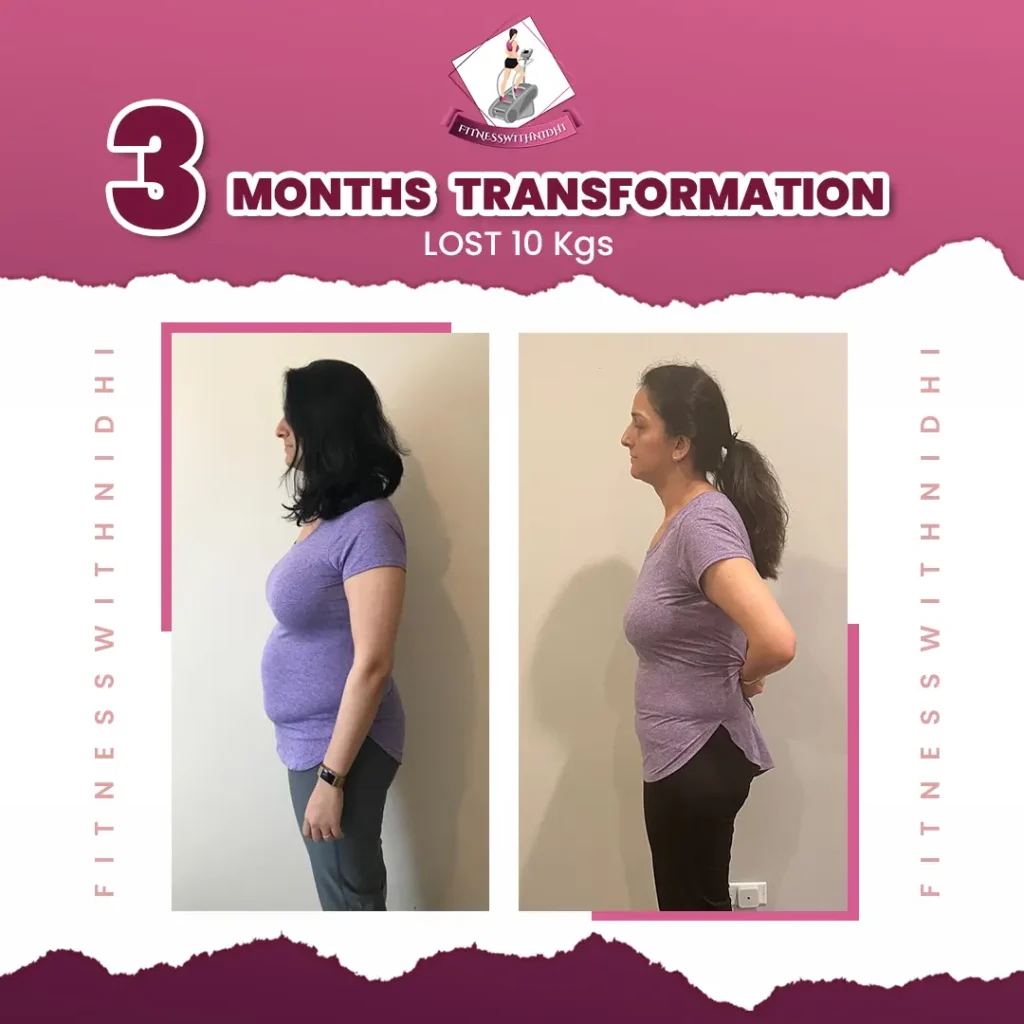 Conclusion
Sonal's weight loss transformation journey serves as an inspiring example of what can be achieved through a combination of customized meal planning and live workout sessions.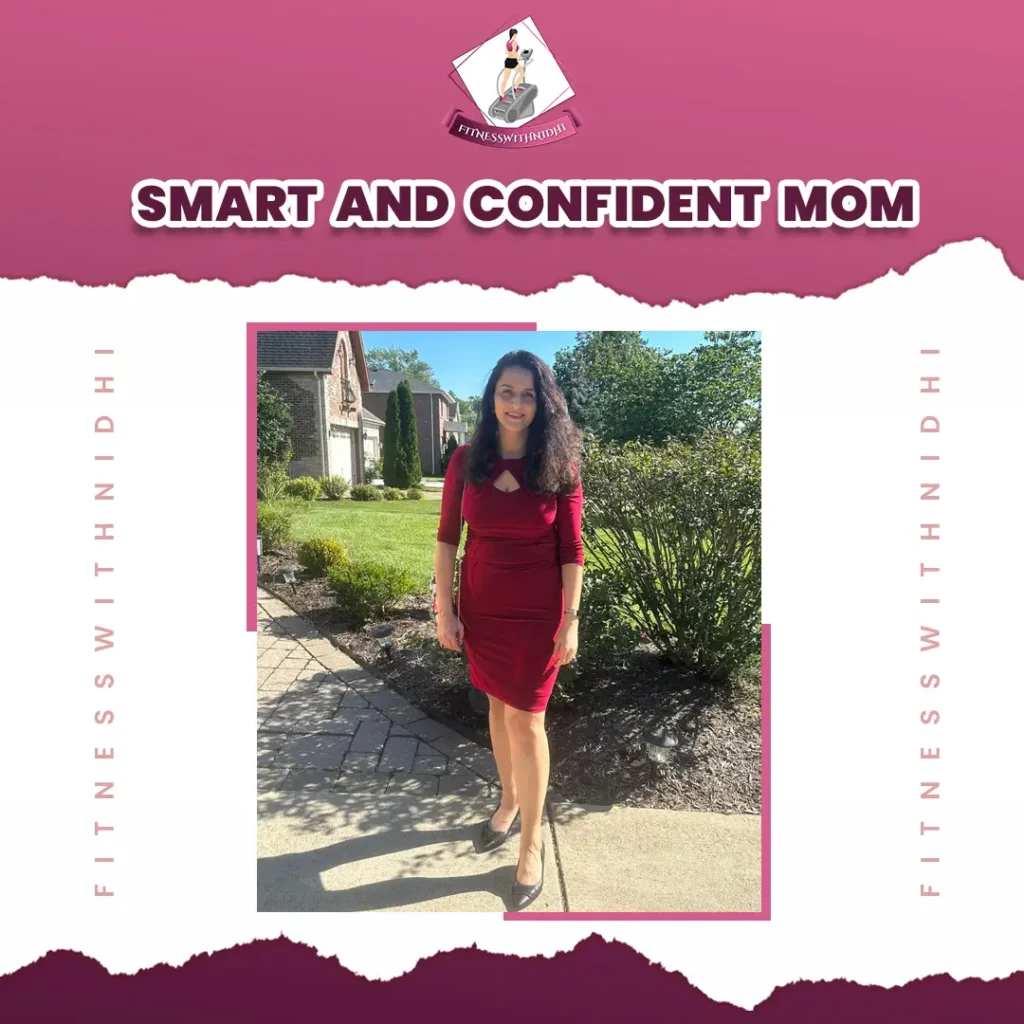 Her dedication, commitment, and the guidance of our experienced professionals led to her remarkable success. Sonal now enjoys a healthier, more confident, and active lifestyle, and she continues to work on her fitness goals with enthusiasm.